Home »
Tiffany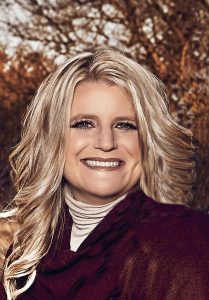 Tiffany McKibben
Broker
918-782-1500
918-782-7653
Fax : 1-866-259-0391
What best defines success? Is it simply the knowledge that you are among the best? Maybe it is achieving more than you ever expected?Top real estate professional Tiffany McKibben of McKibben & Co. Realty has the good fortune of experiencing all of the above, at one time or another!
Tiffany has discovered that ultimately, success is best defined by what is most rewarding on a personal level, and that is working one on one with her clients. "From the very beginning of my real estate career, I have loved the whole process from A to Z of finding the right home or the right buyer, negotiating a deal that works for everyone, or helping someone to connect to a dream or a desire, it is all so rewarding!" States Tiffany.
When you are buying or selling property in today's real estate market, it is important to have confidence in your real estate professional. Tiffany's commitment as your local Realtor is to provide you with the specialized real estate service you deserve. She is appraised most often by her clients for her enthusiasm, patient approach and unwavering loyalty.
Tiffany has built a business based on referrals and repeat clients. "I have many repeat clients and many referrals, and I have developed personal friendships with many of these clients, she continued. "It is deeply satisfying to be able to parlay a business relationship into a friendship, and very meaningful to be able to build a client base on the recommendations of those you have already done business with."
When you buy land, or buy Grand, choose a real estate professional that lives, participates in and KNOWS the area where you want to be. Choose McKibben & Co. Realty to represent you!
Background:
Tiffany received her bachelor's degree in Journalism and Broadcasting from Oklahoma State University. She has lived on Grand Lake for several years, and knows the local real estate market well!
Her husband Tom has been a Grand Laker for the past 26 years, and is co-owner of Cherokee Yacht Club and Marina. The McKibben family was expanded in 2005, with the birth of their son, Thomas Fitzgerald, II, and again in 2009 with the birth of their daughter, Teegan Brooke.
Both Tom and Tiffany are very active in the South Grand Lake Community. Tom is founder of the Boats, Bikes, Bikinis and BBQ and Grand Lake Polar Bear Club. Both events benefit the South Grand Lakers Helping Children Charity. He is also a board member of Church On The Lake.  Tiffany is a Girlfriend of The Airport, which is a volunteer support group helping to market the airport and produce events which support the airport and the Grand Lake Area Community. She volunteers at Cleora Public Schools and is an active member of the Friends of The Cardinals, a parent support organization for Cleora Schools.   She has also served on the Grand Lake Area Chamber Board for six years and is an active member of the Grand Lake Association. They both volunteer to help in many community and chamber events.